HOME
BIOS
LINKS
ORG CHARTS
ROBOT
PICTURES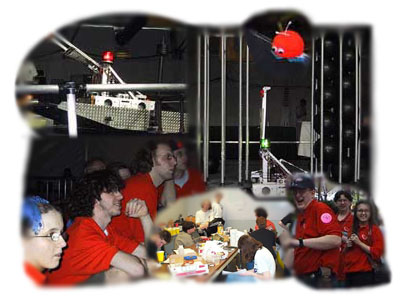 Alpha Omega brings together students from Ypsilanti High School, along with local middle schools, with adults from the Visteon Ypsilanti Plant, to form a team competing in F.I.R.S.T. Robotics. This is our second year for competition.
This year, we are preparing to compete in the Great Lakes Regional at Eastern Michigan University and at Walt Disney World in Orlando, Florida.
Questions about our team or this web page? Email Us!
© Alpha Omega Robotics, 2001.